There is a lot to love about the new 2019 Nissan Rogue, with its high-tech capabilities and incredibly comfortable design. But do you want to know the best thing about this bold, new compact SUV? It's been engineered with your well-being in mind.
Nissan takes your safety on the road seriously, so we always include the latest technology in our new models to keep you and your family safe. This includes the 2019 Rogue's extensive Advanced Airbag System with sensors and airbags galore, designed to help cushion the impact force during a severe collision.
What are the 10 safety features included in the Rogue's advanced airbag system?
Supplemental front-impact airbag modules. Located in the center of the steering wheel and the instrument panel above the glove box to protect the head & chest of the driver and front passenger.

Airbag Control Unit (ACU)

Occupant classification sensor (weight sensor)

Front seat-mounted side-impact supplemental air bag modules. Helps cushion the impact force to the chest and pelvis areas of the driver and front passenger in side impact collisions.

Roof-mounted curtain side-impact and rollover supplemental airbags. Located in the outside of the backs of the front seats and in the roof side rails to help reduce the risk of injury of all passengers in side collisions and rollovers

Roof-mounted curtain side-impact and rollover supplemental air bag inflators

Satellite sensors

Seat belt with pretensioner(s) (front seats). Pulls the seat belt taute against the passenger so they are in optimum crash position in their seats.

Pressure sensors in the door

Crash zone sensor

Important things to know about Nissan's advanced airbag system
Although this airbag system is quite extensive, you should always wear a seatbelt. Failing to wear one can increase the risk or severity of injury in an accident greatly. This is especially true for children, so make sure they are never in the front seat and are always restrained properly.
Inflation of airbags depends on the severity of a collision, on seat belt usage, and on the different sensors of the system. Just because one or more don't go off in a given situation doesn't mean the whole system is defective. For example, if only the driver is present in a crash, then likely only their airbags will inflate because there was no need detected elsewhere.
Once an air bag module or pretensioner has been activated, they must be replaced by a Nissan dealer, like Boch Nissan South. Make sure to read your vehicle's manual for more specific information and instructions about safety.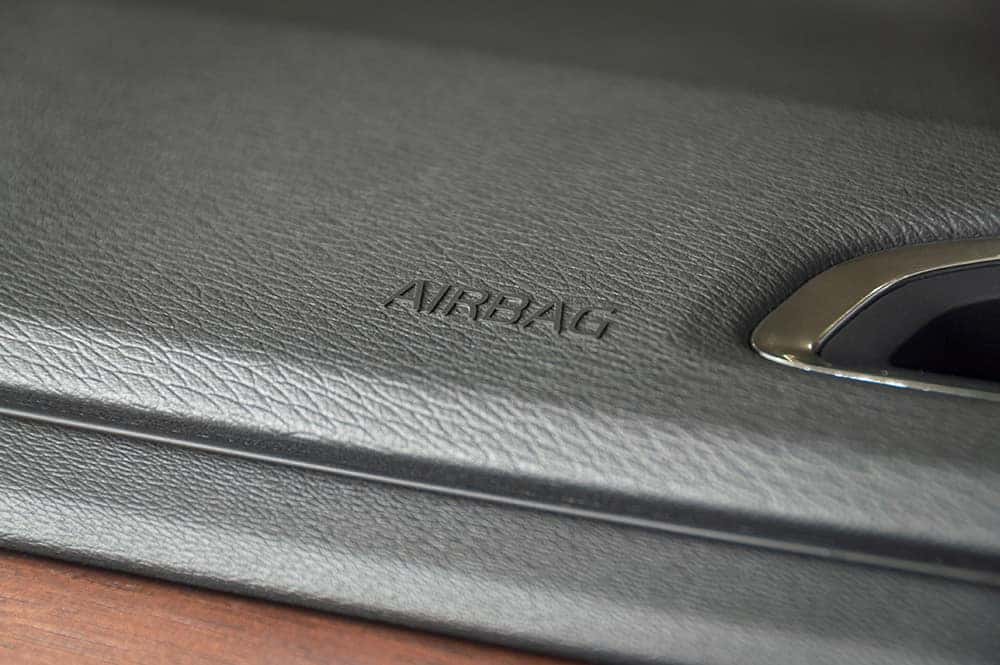 Want to learn more about what the Nissan Rogues advanced airbag system, or about it's other safety features? Ready to visit our dealership? Contact our staff at Boch Nissan South for more information or to schedule a test drive!
If you enjoyed reading this post and found it helpful, please share with your friends and family, thank you!